James Bell
was the founder of Only New Age Music with Suzanne Doucet in 1986 and former vice president of Only New Age Music, Inc. from 1987 - 2010. Originally from New York James was born in Tarrytown (Sleepy Hollow) to Gertrude and James Lowell Bell. He lived in White Plains, NY with his family, brother Alan and sister LuJeanne and went to Elementary and High School there until he went to study cinematography at Andy Warhol's Film Academy in Manhattan.
James had a deep spiritual yearning since a young age and joined the Shivananda Yoga Community upstate NY in 1980. He became a certified Yoga Teacher. Throughout his life, he remained a spiritual seeker and followed the Advaita teachings of Alan Watts and Robert Adams, a disciple of Ramana Maharshi.
James met his future wife, Suzanne Doucet, in 1983 at the Shivananda Yoga Center in Hollywood, CA. He began helping Suzanne, a musician recently arrived from Germany, to explore the New Age Music scene in the USA. They lived first in Hollywood with Suzanne's daughter Natascha and then went to Europe to produce Visual Music Videos. They returned to the U.S. to live in Santa Cruz, CA, where they were married by renowned author and Sufi Master Reshad Field.

Their son Shaman was born in 1986 in Santa Cruz and they returned to Hollywood. By January 1987 they opened the world's first "New Age Music" store in the trendy Melrose Avenue District. James named the store "Only New Age Music," and it drew celebrities and music enthusiasts from across the globe.

James and Suzanne also founded the International New Age Music Network (1987 - 1992). They produced and directed three international New Age Music conferences and the world's first "New Age World Music Festival" at the Wiltern Theater in Los Angeles, starring 20 well-known New Age Artists including Dik Darnell, Steven Halpern and Paul Horn.

James co-produced and released several critically-acclaimed New Age Albums on the Beyond and Only New Age Music record labels, with artists including Suzanne Doucet, Tajalli, Christaal, Sensitive Heart, Al Gromer Khan and Karl Schaffner. He co-produced the award winning video "Starflight" with Suzanne and Chris Toussaint. He enjoyed being on the road, and together with Suzanne, drove cross country twice in the early eighties to visit every new age artist, store, record label, radio program, center and distributor they could find.

In addition to running the store, Suzanne and James worked successfully as consultants to New Age labels and artists for many years. Foreseeing the importance of the internet, in 1995, James reserved the domain name "newagemusic.com" and worked with Suzanne to move the store online. He had a keen sense of the marketplace, and consulting for DMX in Los Angeles and administrating SoundScan for several record labels from 1992 - 2001.

Suzanne and James produced a series of 21 CDs called "Sounds of Nature" with Chuck Plaisance in 1997/98, as well as the "Tranquility" series of 21 CDs with Nature Sounds and Music, released in early 1998. Behind the camera, James was a cinematographer for many music video productions, including Nature music videos, interviews and music videos with Paradiso, Fiona Joy Hawkins, Jeffrey Fisher, Lia Scallon, Torben Thoger and many others. He also served as a cameraman with Richard Kashanski in the DVD production Quantum Touch with Richard Gordon.

Since 1998, James lived in Lake Hollywood with Suzanne, their son Shaman, Suzanne's daughter Natascha and her two sons, Anthony and Zen, all of whom he loved dearly. He passed away unexpectedly in May 2013 at the age of 56 in Hollywood, CA. James Bell will be missed by his family and many friends all over the world.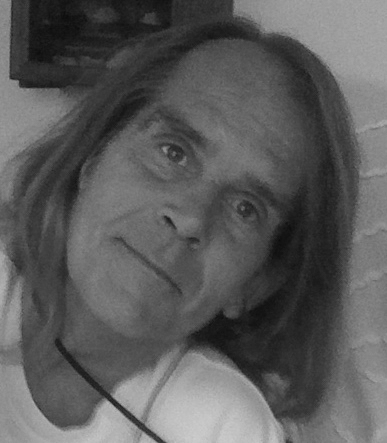 James Bell
Award winning music video producer & consultant

See also Suzanne's website: www.suzannedoucet.com
• If you would like to donate towards •
the expenses of our upcoming Gathering and Celebration of Life Event for James in Ojai,
please make your Donation here:
Thank you so much!